letterstonorah
A fic for the Epics ship war. It looks better here over at my journal.

Kara/Laura, PG, all about Starbuck's tumblr page. Warning for lots of gifs/graphics


Starbuck
starbuck.tumblr.caprica
about me: i hate capitalism and probably you, too.
Today – 13:04
so this morning i posted a picture of my girlfriend and i kissing, thinking nothing of it. it wasn't super explicit. just a light peck on the lips that my friend captured on his phone, and sent to me thinking it was cute. so i go on about my day, doing awesome shit—as i'm wont to do—then come back home and check my email to find about twenty anonymous frakwits blowin up my message box, calling me a dyke, telling me to take down my blog, threatening to kill me. you know, the usual. so.....i had this big response planned out, even thought about individually replying to each troll, but then i was like.....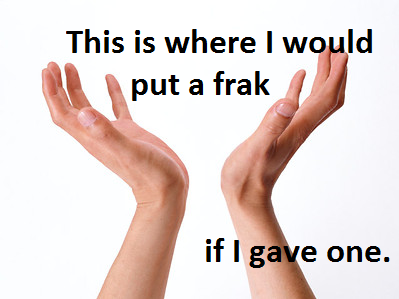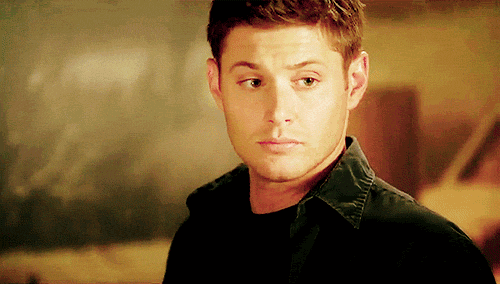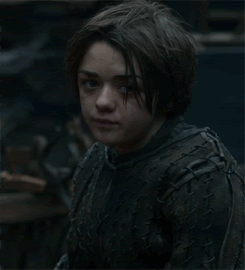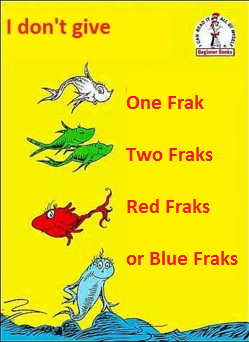 Comments:
woman-overboard: have I mentioned lately that I hate people? (but love gifs!?)
boomboomboombox: :/
capricunt: Hugs, bb.
lordartie: You and Laura are the sweetest and cutest. Anyone who doesn't think so can die a fiery death.
cylonsympathizer: You shouldn't have to put up with this.
sideyequeen: i'm side-eyeing the shit out of these motherfrakkers. but the gifs are ace.
survivalofthequeerest: oh lords. these people stay mad, don't they?
helo: WHY DO YOU STILL ALLOW ANONYMOUS MESSAGES?
roslincharge: Damn, and I was having a good hair day and everything.